LIVO PENTA SILVER SAE 20W-50, API SC/CC.
LIVO LUBRICANTS-Common Terms: Anti-Foaming Agent:  Additive used to suppress foaming by reducing bubbles formation on the surface.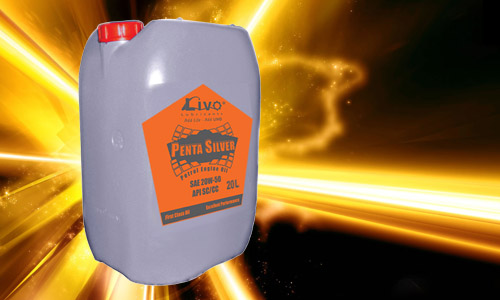 LIVO PENTA SILVER SAE 20W-50 is Premium Quality Multigrade Engine Oil especially designed to meet the demands of Gasoline and Diesel Engine operating under Extreme conditions for longer periods of time. It is formulated with excellent additives to prolong the life of the Engine.

Benefits and Features.
Multigrade Viscosity.
Exceptional antiwear and anticorrosion properties.
High Dispersancy Level.
High Viscosity Index.
Excellent detergency level.