LIVO META MP3 Calcium Grease, NLGI 3.
LIVO LUBRICANTS-Common Terms: NLGI :  National Lubricating Grease Institute assigns numbers to determine the consistency of the grease.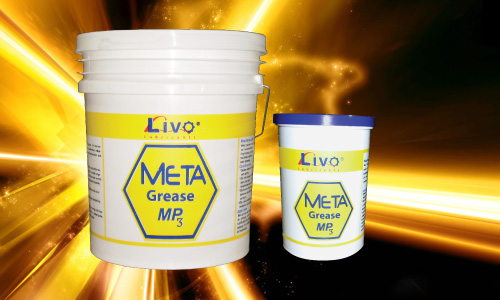 LIVO META Multipurpose Grease is premium quality calcium grease. It is recommended for variety of greasing applications in automotive, industrial, agriculture and marine Machineries where temperature and load conditions are moderate.

Benefits and Features.
META Grease is NLGI No. 3 calcium grease containing non lead additives.
Good mechanical stability.
Excellent anti-wear, anti-rust and anti-corrosion properties.
Exceptional resistance to oxidation and water contaminations.
It could be used in centralized system due to good pumpability.