LIVO COOLANT ANTIFREEZE RADIATOR.
LIVO LUBRICANTS-Common Terms: Antifreeze :  A  liquid,  usually  ethylene  glycol  (ethanediol),  added  to  cooling  water  to  lower  its  freezing point  in  an  internal-combustion  engine.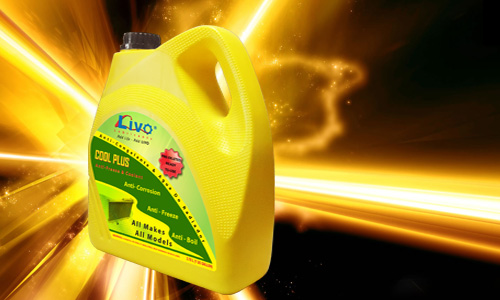 Cool Plus is a premium quality ethylene glycol-based product. It provides year-round ultimate protection of the cooling system. It is pre-diluted and ready to use. It is compatible to use in all automobiles and light trucks. It is recommended to change Cool Plus every two years.

Benefits and Features.
Meets the international specifications for coolant/antifreeze.
Maintains heat transfer.
Corrosion and rust protection of all cooling system including aluminum.
Protection against summer boil-over and winter freeze-up.
Compatible with any antifreeze/coolant regardless of color.
Defoamer agent prevents foaming in the cooling system.