LIVO GEAR OIL SAE 80W-90, GL-4.
LIVO LUBRICANTS-Common Terms: Multigrade Oil :  Engine or Gear oil that meets the requirements of more than one SAE viscosity grade.  It is used over a wider range of temperature than Monograde Oil.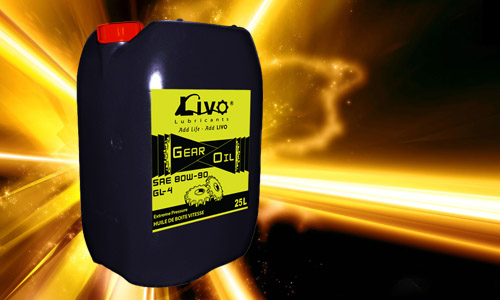 LIVO EP Gear Oil 80W-90 is premium quality long life gear box oil blended with extreme pressure additives. It is designed for commercial vehicle's automotive and passenger car gear type transmission and drive axles operating up to 100°C, Hypoid gear and contractor equipment and in worm gear final Drives.

Benefits and Features.
Longer drain interval and gear life.
Excellent anti-rust, anti-corrosion, anti-oxidant, anti-foam and anti-wear properties.
Good load carrying capability.
Good low temperature performance.