LIVO DECA D SAE-15W40, API-CF.
LIVO LUBRICANTS-Common Terms: Lubrication :  Formation of a film around the moving surfaces in contact in order to control the friction and wear of the parts.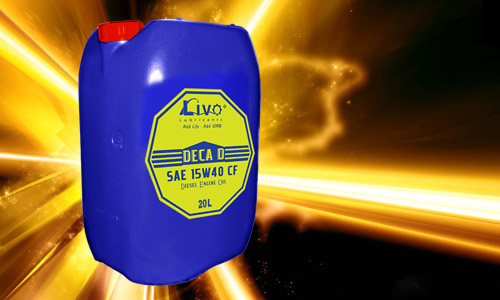 LIVO DECA D SAE-15W40, API-CF is high quality oil formulated with premium quality base oil and selective additives for multiple protections and provides longer lasting wear protection recommended for all four-stroke and naturally aspirated diesel engines. Suitable for the older Engines and new Engine technology.

Benefits and Features.
Prolong Engine life.
Engine wear protection.
Excellent oxidation resistance and thermal stability.
Rust and corrosion protection.
Reduce friction, sludge and varnish.