LIVO DECA ULTIMATE SAE 15W-40, API CI-4.
LIVO LUBRICANTS-Common Terms: Kinematic Viscosity : Measure of a fluid's resistance to flow under gravity at a specific temperature, usually at 40°C or 100°C .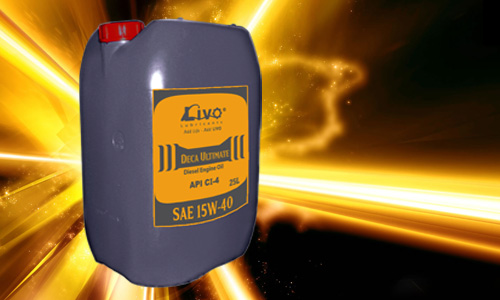 LIVO DECA ULTIMATE is a multigrade Diesel Engine Oil designed with advanced technology to meet the most severe performance requirements of turbo-charged or normally aspirated engines of various manufacturers that recommend SAE 15W-40, API CI-4 specifications.

Benefits and Features.
Multigrade Visocity.
Exceptional detergency level.
Anti-wear, anti-rust, anti-corrosion properties.
High dispersancy level.
Excellent viscosity index.
High performance oxidation stability.